A new era for NWEN needs a new kind of leadership, and we have found that leader in Barrie Cohen. She was the magic behind this summer's TEDx Seattle, and brings not only impressive event chops but deep nonprofit experience, community-building and connections to the ED role at NWEN. She is a thoughtful and creative problem-solver with vision and heart, and working with our stellar new Operations Manager Heather Duffin and our board of directors, we can't wait to see what 2014 has in store for the Northwest Entrepreneur Network! Please check out this article in TechFlash for additional details and some of Barrie's plans for the organization.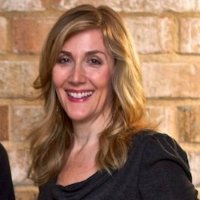 As the interim Executive Director who will soon be returning to my seat on the NWEN board, I'll be working closely with Barrie and Heather in the coming weeks as we continue to bring you the events and experiences that support entrepreneurs who start small and think big.
Please join me in welcoming Barrie and we'll see you at the next event!