Event Details
*CANCELLATION NOTICE*
Due to unexpected scheduling conflicts this workshop has been cancelled for Thursday, June 28th. NWEN is looking to reschedule the session, please look for an update on our calendar and announcements in our weekly Monday newsletter.


Next Steps:
If you received a cancellation notice and need to discuss a refund, please call or email NWEN directly. Contact information listed below. We apologize for the inconvenience and look forward to having you join one of our many other event.

Join us this Thursday evening for our New Member Orientation and Pub Night: Speed Pitching event. $10, starts at 4:30pm, hosted at The Easy.

Contact Information

General Contact Email: info@nwen.org or Phone: 206-420-0226

Daniel Rossi, Executive Director - Email: drossi@nwen.org or Phone: 206-420-0225

Caitlin Goetze, Assistant Director - Email: cgoetze@nwen.org or Phone: 206-420-0226
Speaker Connections:
If you would like to connect with any of the speakers from this session and/or speak with someone from the Perkins Coie office, please reach out to the NWEN staff and we can help facilitate a connection. Remember, we need to know about you to help with the right referral - - Reach out by phone or email, or look to the NWEN office hours each Friday as a way for us to know more about you and your needs. We are about the connections to everyone you need to know and every thing you need to know to make your first startup feel like your second.
Description: Perkins Coie is reprising this incredibly popular workshop on a perennially pressing topic: the unique world of angel financing. Though there is no handbook in this ever-changing landscape, join us as we share insights from experts who do this every day for a living. As you navigate the sea of financing options, the presenters will share tips on everything from structuring your business, to getting inside the minds of investors, to advice from entrepreneurs who have been there and done that.
Speakers include:

Geoff Entress, Voyager Capital

Bryan Brewer, Business Plans Northwest

James Sun, Pirq, Anomo
Kha Dang, Perkins Coie

Ben Straughan, Perkins Coie

Sponsored by: Perkins Cole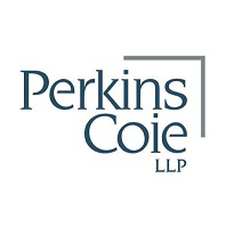 When
28 Jun 2012 7:30am
to
12:00pm
Location
Perkins Coie Offices, 1201 3rd Ave, Suite 4800, Seattle, WA