Event Details
Tuesday, November 19, 2013
Final Application Deadline: Monday, September 30th (midnight)

Success in this program = Submitting your application early for feedback
Are you at an inflection point in your business and need help taking it to the next level? Are you an innovative, growth-oriented startup and could benefit from expert coaching and exposure to an investor audience? Look no further than NWEN's signature coaching program and investment showcase: First Look Forum!
NWEN is the region's home for innovative businesses in every growth sector in our economy, from web 2.0 to medical technology, clean tech to consumer products. By applying to NWEN's First Look Forum you will have the chance to access the breadth and depth of coaches, advisors, investors and more---all dedicating their time and talents to help your business reach the next level of success. Make the commitment to growing your business, and take advantage of the wealth of resources through First Look Forum.
NOTE: The First Look Forum program is exclusive to companies that have not pitched before, and won't be pitching before our main event.
---
How to Apply:
First: Download application. Submit completed application to info@nwen.org
Second: Pay the $65 application fee.
Third: Receive your confirmation with next steps. The earlier you apply the more feedback you get!
Timeline:
NOW - **APPLICATIONS OPEN** - Submit completed one-page application to info@nwen.org, and pay the application fee ($65 application fee). Co-presenters, mentors and supporters may purchase attendee tickets. Application fee includes attendance for one person.

9/2:

Early bird applications close

9/23: ALL APPLICATIONS CLOSE (midnight)
10/7: Finalists announced

10/8 - 10/20:

Meet with investor coaches on business plan



Friday, 10/18: Entrepreneur University

10/21 - 11/15:

Meet with "pitch doctors" on presentations



11/12: Individual pitch coaching

11/14:

Dress rehearsal



11/16: All presentations due

11/19:

First Look Forum @ Impact Hub Seattle
---
To attend: As we prepare for the event, the investor audience is by invitation only. If interested, please email info@nwen.org
First Look Forum: this exclusive, bi-annual, invite-only investor showcase is the culmination of an in-depth coaching program that features 12 never-seen-before, early-stage growth-oriented startups from every segment of innovation in the Pacific Northwest. In a fast-paced afternoon, the investor audience votes to select five finalists, who in turn pitch to a panel of the region's top VCs. This standing-room only event is attended by representatives of over 20 venture and investment firms and angel groups…all there to hear pitches from entrepreneurs presenting to the investment community for the very first time! Attendance at this unique event averages over 100, and the only service providers in the room are the event sponsors.
Who has come to First Look Forum?
The following firms and organizations have previously participated as either coaches or judges! Founder's Co-Op, Divergent Ventures, Voyager Capital, Glass5 LLC, Denny Hill Capital, Ignition Partners, Alliance of Angels, Revenue Loan, Montlake Capital, Integra Ventures, Madrona Venture Group, Maveron, Trilogy Partners, Olympic Venture Partners,Puget Sound Venture Club, WRF Capital, Seraph Capital, Benaroya Capital and more.
---
First Look Forum Steering Committee:

Kha Dang,

Perkins Coie

Caitlin Goetze,

Northwest Entrepreneur Network




Special Thank you to all of our Sponsors!

Don't take our word for it:




"I love NWEN -- the First Look Forum was an amazing process -- it really stress-tested our business model and business plan, and forced us to get really crisp, clear and concise on exactly what we are doing and why. It's hard work, and well worth it!"




"We found our lead investor at the First Look Forum which was above and beyond what we expected and really accelerated our progress towards completing our round and launching our company."




"Lots of investor / VCs reaching out and wanting to set up meetings. I think I have 6 or 7 investment groups with meetings set up so far."




"The coaching process offered a time for deep review and having an open mind to excellent criticism from fresh informed minds."




"How NWEN got all those VCs and angels into one room is somewhat of a miracle!"




"I had a wonderful experience and I have had some exciting developments as a direct result of my participation at the First Look Forum."

Find out more from previous First Look Forum events: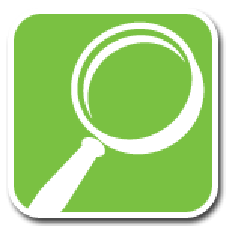 When
01 Jul 2013 12:00am
to
02 Sep 2013 12:00am
Location
The Hub in Pioneer Square, 220 Second Ave. S., Seattle