Event Details
Speaker: Bryan Trussel, Co-Founder and CEO at Glympse
Had enough conventional advice from famous successful entrepreneurs and wealthy Venture Capitalists? If so, take a break from high society and jump into the trenches with Bryan Trussel, a first-time entrepreneur. He'll share his insights about his just-in-time, on-the-job training as he went from corporate lacky to clueless entrepreneur. Join him for a real time view into the exciting, painful, thrilling, funny (both comic and painful) process of coming up with an idea, creating a team, and raising angel money to launching, stepping on landmines, raising VC money, and competing in the marketplace.
Along the way, Bryan will unveil the definitive answers to the here-to-for unanswerable questions including:
How to know how many figure$ your big idea is worth?

Are you being laser focused or just inflexible?

What trumps: The team or the idea?

Consultants: Your buddy or your bane?

How to raise money in 136 easy steps?

Venture Capitalists: Compassionate Benefactors or Blood $ucking Vampires?

PR: Strategic Investment or Pipedream Pipers?

How to screw up in 4 easy steps.
---
Bryan Trussel is CEO and cofounder of Glympse, a mobile/cloud/social/location service. Prior to starting Glympse, he was a GM at Microsoft working on Windows, Interactive TV, Embedded OS's, and Xbox. He has a BS in Comp Sci and Mathematics and French from the University of Utah, and an MBA from Kellogg. He has a bunch of kids, lives in Redmond, and is guilty of the occasional run on sentence.. Read more on Bryan and Glympse

---
Cost: $15 general ticket, $5 student ticket (walk-in and online)
As a courtesy to our planning, we suggest that you pre-register for our events however walk-ups are welcome at many events and pricing remains the same at the door.
Cancellation Policy: Please notify us 24 hours prior to the start of the event if you are unable to attend to discuss a refund. Day-of cancellations cannot be processed. Contact Caitlin Goetze (cgoetze@nwen.org).

---
About NWEN Breakfast Buzz Events:
Kick-start your Friday with our monthly Breakfast Buzz! Wake up and smell the coffee: caffeinated conversation and continental nosh lead into to interactive panels, inspiring keynotes, and as always, audience Q&A.
Thank you to our Breakfast Buzz Sponsors: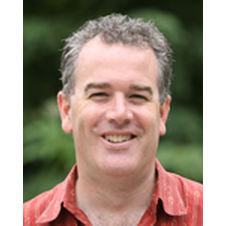 When
14 Dec 2012 7:45am
to
9:30am
Location
Bellevue City Hall, 450 110th Ave NE, Bellevue, WA 98004, USA