Event Details
"If I knew that when I started, my company might still be alive..."

Chances are you'll be saying those words in the next 1-2 years. Why? Because if you're anything like 90% of start-up founders, you're designing a start-up that is doomed from day-one due to simple and preventable planning mistakes. These mistakes are so common and so catastrophic, the Seattle start-up community decided to come together and create an intensive 2-hour seminar to tackle the problem head-on.

The event will feature seven TED-style talks by recognized start-up experts followed by a panel discussion moderated by Bryan Brewer of Business Plans Northwest.

Throughout the course of the evening you will learn exactly how to identify the most common and deadly start-up mistakes and the simple steps you can take to put your start-up on the right path.

Speakers include:
• Gillian Muessig, Founding President of SEOmoz
• Cathi Hatch, Founder and CEO of ZINO Society
• Vin Ricci Attorney at Foster Pepper
• Bryan Starbuck, Former CEO and founder of TalentSpring
• Peter Weiss, Financial Consultant to Early Stage Companies
• Kunal Mahajan CTO of Conceivian

After the discussion you will have a chance to make personal connections with many of the most valuable groups, companies and individuals that you will need for the road ahead.

Special guests include: NWEN, Conceivian Startup Lab, WTIA, Foster Pepper, ZINO Society, GeekWire, Keiretsu Forum, Blue Box, Seattle Angel Conference, Eastside Incubator, Bonsai Creative, StartupCity, TechCafe, thinkSpace and many more.

Don't be another statistic. RSVP today!


Brought To You By:


Note: All event proceeds go to support NWEN's ongoing mission to foster a flourishing startup community in Western Washington.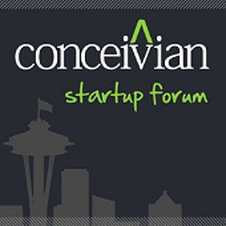 When
27 Jun 2012
5:30pm - 8:00pm
Location
thinkspace -8201 164th Ave NE, Suite 200 Redmond, WA 98052