Event Details
---
Why eDate? As an entrepreneur, whether your day is filled with writing code or courting investors, prototyping your product or revising your revenue plan, it can be lonely at the top! With eDate, we're pleased to offer you an evening of chatting with your peers, sharing stories, and swapping advice. And to top it off-- much better than high school prom-- you get to choose not one but two dates for the evening! In your ten minute date, we have a feeling you'll get lucky: come armed with a question apiece for two of our 20 experts, and leave with some valuable advice for your business.

Where: SURF Incubator located in the Exchange Building
821 - 2nd Avenue, 8th Floor
Seattle, WA 98104
> Find Parking in Seattle (Map) <

---
How does it work? No tux, taffeta or corsage required. It is first-come first-served, but no one's a wallflower at eDate. We'll have "matchmakers" set you up on your dream-date with at least two experts in one of the following categories:





---
Get answers to burning questions such as:
What kind of legal entity should I create for my start-up?
What is the best form of IP protection for me?
I'm a one-person team...should I consider a co-founder? Who's my next key hire?
How can I do some revenue modeling and forecasting before I make my first dollar?
I don't know anything about social media and don't have a budget...how do I get started?
What's the best technology platform for my website? How can I build it on a shoestring?
How do I pitch my business to investors?
How can I fine-tune my value proposition/elevator pitch?
Here what a few of our past eDaters have said...
"The best part of the evening was "The Vibe". There was definitely a buzz in the air."
"This was, by far, the most successful networking event I have ever attended."
"[Best part of the evening was] being able to sit down with experts who have great insights, and the ability to enlighten me to a whole world of new opportunities."
Previous eDate Experts Include: Alliance of Angels, Madrona Venture Group, Puget Sound Venture Club, Seraph Capital, Voyager Capital, Vulcan Capital, AppsJack, Cascadeo Corporation, Atlas Networks, Altus Alliance, Heinz Marketing, Odd Dog Media, Williams-Helde Marketing Communications, Ashbaugh Beal, Christensen O'Connor Johnson Kindness, Davis Wright Tremaine, Graham & Dunn, Perkins Coie, Sophos Law, CFO2Go, Moss Adams, Nth Degree CPAs, Sentinel Peak, Voldal Wartelle & Company, Swift HR Solutions, Parker Technical
Interested in being an eDate Expert? Contact Daniel Rossi, Executive Director (drossi@nwen.org) to discuss table sponsorship.
Cost: $5 for ANY and ALL entrepreneurs
Ticket is not included in any season pass offerings.

Thank you to all of our Sponsors
Cancellation Policy: Please notify us 24 hours prior to the start of the event if you are unable to attend to discuss a refund. Day-of cancellations cannot be processed. Contact Caitlin Goetze (cgoetze@nwen.org).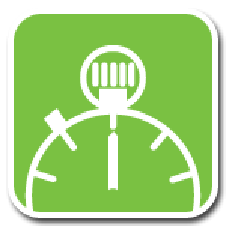 When
19 Feb 2013
5:00pm - 7:30pm
Location
SURF Incubator, 821 2nd Ave., 8th Floor, Seattle, WA 98104