Event Details
When: Thursday, October 21, 2010

Time: 7:30 am to 12:00 pm
Please arrive closer to 7:15 for registration

Where: Perkins Coie Offices, 1201 3rd Ave, Suite 4800, Seattle, WA 98101-3099

Registration: $50 for members, $100 for non-members
Registration closes at 5 pm the Monday prior to the workshop, 10/18

Essentials of Bootstrapping

Sponsored By: Perkins Coie

Nearly every start-up company goes through a period when cash is extremely tight and the demands of fueling the company's growth are monumental. How many compelling ideas never make it to market because the entrepreneurs couldn't keep their companies viable until they could receive substantial outside funding or become self-sustaining?

Bootstrapping - the corporate version of "Europe on $10 a day" - is a critical and immensely useful skill that enables start-ups to stay alive until they can get traction. This workshop will provide you with the techniques you need to maximize early cash inflow and control cash outflow. In addition marketing, finance and legal experts, you will hear successful entrepreneurs talk about their real-life stories of bootstrapping their companies to success.

Topics in this workshop will include:
Marketing and selling when resources are tight.
Compensating employees and contractors.
Managing service providers and other external relationships.
Stretching your intellectual property dollar.
Developing creative cash sources.
Dollars and Dilution - financial and legal aspects of bootstrapping.

Speakers
Dollars & Dilution: Financial Aspects of Bootstrapping – Steve McCracken, Serial Entrepreneur formerly of Serials Solutions and CultureMob; and Mark Metcalf, Perkins Coie

Marketing Bootstrapping – Therese Adlhoch Smith, The Adlhoch Group
Dealmaking Strategies: Taking on Goliath – Joe O'Neill, Tiger Mountain Group, LLC
Managing External Relationships – Janis Machala, Paladin Partners
Employment Law for the Entrepreneur – Andrew Moriarty, Perkins Coie LLP
Stretching your Intellectual Property Dollar – Will Rava, Perkins Coie LLP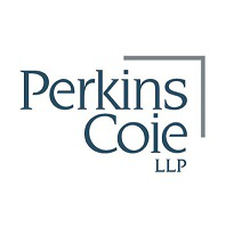 When
21 Oct 2010 8:00am
to
12:00pm
Location
1201 3rd Ave, Suite 4800, Seattle, WA