Event Details
When: Tuesday, June 14, 2011
Time: 8:00am - 12:00pm, registration opens at 7:30am

Where: Wilson Sonsini Goodrich Rosati, 701 5th Ave, Suite 5100 Seattle, WA
What you will learn: Continuing in NWEN's series on Essentials for Entrepreneurs, the VC Financing workshop will provide you with insight on attracting venture capital as well as what's "market" in this economy. Understanding the vernacular of VC Financing, from legal documents to negotiations, is critical for success. Join us as a subject matter experts walk through real-world examples to help you embark on your funding adventure.
Craig Sherman is a partner at Wilson Sonsini Goodrich & Rosati, where he focuses on corporate and securities laws, representing companies, venture capital firms, and investments banks in private placements and public offerings. Craig also has extensive experience in mergers and acquisitions, technology licensing, and domestic and international joint ventures.
Craig began private practice in 1989 with Davis Polk & Wardwell in New York and Paris, and joined Perkins Coie in Seattle in January 1995. He became a director in the Kirkland office of Venture Law Group in December 1996 and was managing director of the Kirkland office from May 2000 until August 2002, when he joined Wilson Sonsini Goodrich & Rosati. He currently serves as a member of the firm's Policy Committee and Finance Committee. In addition to English, Craig is fluent in French and knowledgeable in Italian, Spanish, and Korean.
Michelle Goldberg, partner at Ignition Partners, is dedicated to helping entrepreneurs and emerging and future leaders in consumer and digital media software. Michelle cultivates CEOs, entrepreneurs and engineers to foster their talents and help bring their vision to life. She currently sits on 7 for profit and not for profit boards, including Visible Technologies, SEOmoz, Ice.com and Mpire. She previously sat on the board of TrackSimple, which was acquired in 2011 by BlueKai. In addition to her work as a community mentor and VC, she is an active fundraiser and advisor in education. Prior to joining Ignition, Michelle consulted to Microsoft's Developer Division, worked as an investment banker in mergers and acquisitions at Olympic Capital Partners, and as a management consultant with A.T. Kearney and the China External Trade Development Council (CETRA) in Taiwan. She was named one of the Top 100 Most Influential Women in Technology by the Puget Sound Business Journal, and was a 2008 "40 under 40" Honoree. Michelle was awarded a Masters degree from Harvard University, and holds an undergraduate degree from Columbia University in the City of New York.
David Wickwire, attorney in the Seattle office of Wilson Sonsini Goodrich & Rosati, where his practice focuses on representing growth companies, venture capital firms, and public companies. David has a broad range of experience in corporate and securities matters, including technology company start-up issues; venture capital transactions, representing both companies and venture capitalists; mergers and acquisitions; joint ventures; public and private offerings; and corporate governance issues.
Cost: $50 for members, $100 for non-members,
This event is designed for entrepreneurs, not service providers, and space is limited. Thanks for your understanding!
Thank you to WSGR for sponsoring this event
Sponsored by: Wilson Sonsini Goodrich & Rosati

Cancellation Policy: Please notify us 24 hrs prior to the start of the event if you are unable to attend. Please contact Caitlin Goetze (cgoetze@nwen.org)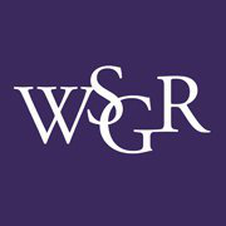 When
14 Jun 2011 8:00am
to
12:00pm
Location
1201 3rd Ave, Suite 4800, Seattle, WA