Event Details
Entrepreneur University is a one-day, all-inclusive incubator of entrepreneurial insight. We're calling it the Hothouse for Entrepreneurs... and we're growing start-ups.

---
When: Friday, November 9, 2012
Time: 8AM – 4:30PM (Poker tournament with Startup Poker 2.0: 4:30-8:00)
Location: Bell Harbor Conference Center, 2211 Alaskan Way, Pier 66, Seattle, WA 98121

---
KEYNOTES
Richard Tait
, Serial entrepreneur - CEO of Crainum, boomboom brands, & Golazo.
Molly Neitzel of Molly Moon's
, Local entrepreneur, ice cream mogul, and 2011 PSBJ 40-under-40.
Phil Gordon of Jawfish Games
, Entrepreneur, Poker Player, Author, Philanthropist.
NWEN will bring together panels and workshops focused on
Launch, Run, and Trending Topics
(Lean, Gamification, Crowdfunding and more). In one day you'll make connections to key influencers, network with like-minded entrepreneurs, gather educational materials, and set your sights on the right path for growth. And if you want, play in a poker tournament...with Mr. Phil Gordon. Bam!
Could you find this all out on your own? Yes, but not to this level. Whether you're an early-seed entrepreneur, just starting to plant your roots, or a fully formed master with ideas ripe for the picking, come see how you can flourish in this engaging entrepreneurial environment. Take a look back at
EU 2011
and
EU 2010
...
---
TICKETS:
Regular tickets (10/2 – 11/8): $159
2-for-1 Founder Tickets: Purchase one $159 ticket, get the second for $0 - Email info@nwen.org your ticket confirmation + name of second attendee.

At the door (11/9): $179
Student tickets: $35 – Powered by the Herbert B. Jones Foundation scholarship (Additional information listed below)


---

MBA Students! Your ticket to EU is powered by out Herbert B. Jones Foundation scholarship. Just $35 to attend the full day event. FILL OUT OUR APPLICATION and send it in to NWEN to secure your ticket to the event.
---

EU Tracks: We've broken up our 9 breakouts into 3 tracks to serve the grander audience.
LAUNCH Track: Itching to start? You don't even know what you don't know yet.. Let us give you the basics to get a good running start.
RUN Track: Out of the gates? Pace yourself and grow with gusto by visiting our related sessions.
TRENDY Track: Covering top-of-mind subjects across the entrepreneurial community.

AGENDA:
8:00am - 9:00am: Registration, Breakfast, Morning Mentors
9:00am – 9:15am: Opening Remarks from Daniel Rossi, NWEN Executive Director
9:15am – 10:00am: Opening Keynote: Richard Tait, BoomBoom brands
10:00am – 10:15am: Break into tracks
10:15am – 11:15am: BREAK OUT 1


LAUNCH: "How to Launch: Top 10 Startup Checklist" with Lindsay Andreotti of StartupWA - The conclusive Top 10 Startup Checklist, what you need to know to take that idea and run.
RUN: "How to Grow: Top 10 Startup Checklist" with serial entrepreneur and TechStars mentor, Daniel Todd - The Top 10 Startup Checklist you need to know to grow your business.
TRENDING: "Accelerator Ecosystem" with Dave Parker, Founder Institute


11:15am - 12:00pm: Lunch, "VC Bistro", "Media Bistro" and "Table Topics"... read more below!
12:00pm - 12:45pm: Lunch Keynote, Molly Neitzel of Molly Moon's Homemade Ice Cream
1:00pm – 1:55pm: BREAK OUT 2


LAUNCH: "I've Got an Ideation Workshop" with Startup Weekend - You can be TAUGHT how to generate an idea worthy of a startup.
RUN: "Exit Stories- the Good, the Bad, and The Ugly" with Foster Pepper – Everyone loves the story of a really good or a really bad exit. Join us for the successes and mulligans of local legends.
TRENDY: "Gamification Trend" with Keith Smith of BigDoor Games - Gamification: the use of game design elements, game thinking, and game mechanics to enhance non-game contexts, like your website. Drive behavior through gamification.
2:05pm – 3:00pm: BREAK OUT 3
LAUNCH: Interviewing Customers the Easy Way - with Justin Wilcox and Mark Horoszowski - Interviewing potential customers is the first step when exploring a business, but that's easier said than done. Cold calling, soliciting introductions, approaching strangers on the street – these are intimidating ideas for most of us. We'll use Mechanical Turk to take the fear out of interviewing customers, and make sure you're building a product people will pay for from day 1.
RUN: "How to Run Lean: Principals and Practices" with John Sechrest of Seattle Angel Conference - How to apply Lean Startup principles (e.g. 'fail fast', 'validate often', 'don't waste anything') to the growth of your startup.
TRENDY: "The Great Crowdfunding Debate": Investor (Randall Lucas), Lawyer, Entrepreneur Panel lead by Joe Wallin of Davis Wright Tremaine – We're firing up a debate on the new crowdfunding laws; providing viewpoints from entrepreneurs, investors and legal advisors to help figure out what all this means for startups.

3:15pm – 4:00pm: Closing Keynote, Phil Gordon of Jawfish Games
4:00pm – 4:15pm: Closing Remarks and Thank you's
4:15pm – 8:00pm: After parties – Drinks and Poker 2.0 Tournament with Phil Gordon

---
What you'll find during lunch this year......

VC Bistro Hosts: You, one-on-one, across the table from one of Seattle's top VC - telling your story, asking a question, getting specific advice - all with a hip coffee shop vibe.
- Julie Sandler, Madrona Venture Group
- Daniel Gallagher, Voyager Capital
- Yongbai Choi, Vulcan Capital
- Gary Ritner, PSVC
- Manuel Garibay, Elevar Equity

Media Bistro: You again, one on one with one of Seattle's startup journalists – describing your startup, getting media specific advice, making critical connections - again with the cool vibe.
- John Cook, GeekWire
- Emily Parkhurst, Puget Sound Business Journal
- Brier Dudley, Seattle Times
- Ben Romano, Xconomy Seattle

Table Topics: NWEN knows experts to meet, and we've gathered them for the lunch break, at various tables, to discuss leading topics in entrepreneurship.
- "Angel Investment Terms" with Joe Whitford, Davis Wright Tremaine
- "Authentic Selling: Growing Your Business When You THINK You Hate Sales" with Elizabeth Case, Yellow Dog Consulting
- "SEO, SEM & Google Ad Words" with Eric Layland, Confluence Digital
- "Building a Social Program from the Ground Up" with Andy Boyer, Relaborate
- "Trends & Tips for Non-Equity Financing" with Brian Boatman, Silicon Valley Bank
- "Creating a Great Team" with Melanie Vargas, SwiftHR Solutions
- "Friends & Family Investment" with Eric Fogel
- "Intellectual Property Protection" with Ashbaugh Beal
- "Taxes" with Shahar Plinner with GPL Accounting
- "Crowdfunding" with Candice Carr, Graham & Dunn
- "Do You Have the Entrepreneurial DNA?" with Bernard Bossom

---
Who is going to be there? 350 people with one thing in common... we love starting things up. Participants include 150 well-rounded entrepreneurs from consumer products to clean tech, medical devices to digital media, software to services. 100 MBAs in entrepreneurship, 100 speakers, sponsors, and investors in the entrepreneurial ecosystem. And you.

---
Special Thank You to Our Event Sponsors


President's List: Davis Wright Tremaine; Foster Pepper; Herbert B. Jones Foundation; ING Financial Partners; Perkins Coie; Williams-Helde Marketing Communications

Dean's List: Ashbaugh Beal LLP; Microsoft BizSpark; Moss Adams; Silicon Valley Bank

Honor Roll: Christensen O'Connor Johnson Kindness; Colliers International; Denali Financial Consulting; Graham & Dunn; Innovatively Organized; OfficeBooks; thinkspace; University of Washington, Center for Innovation & Entrepreneurship; Washington Interactive Network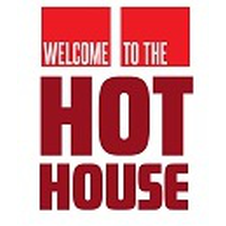 When
09 Nov 2012
8:00am - 4:30pm
Location
Bell Harbor Conference Center, 2211 Alaskan Way, Pier 66, Seattle, WA 98121