Event Details
Fall First Look Forum
Tuesday, October 16, 2012
Welcome our Top 12!




First Look Forum: this exclusive, bi-annual, invite-only investor showcase is the culmination of an in-depth coaching program that features 12 never-seen-before, early-stage growth-oriented startups from every segment of innovation in the Pacific Northwest. In a fast-paced afternoon, the investor audience votes to select five finalists, who in turn pitch to a panel of the region's top VC's. This standing-room only event is attended by representatives of over 20 venture and investment firms and angel groups…all there to hear pitches from entrepreneurs presenting to the investment community for the very first time! Attendance at this unique event averages over 100, and the only service providers in the room are the event sponsors.



9/17: Top 12 announced
9/18 - 9/28: Second round of coaching
10/2 - 10/3: Individual pitch coaching from Pivotal Presentations
10/11: Dress rehearsal with the screening committee
10/16: First Look Forum
Who was there? The following firms and organizations have previously participated as either coaches or judges! Founder's Co-Op, Divergent Ventures, Voyager Capital, Glass5 LLC, Denny Hill Capital, Ignition Partners, Alliance of Angels, Revenue Loan, Montlake Capital, Integra Ventures, Madrona Venture Group, Maveron, Trilogy Partners, Olympic Venture Partners, Puget Sound Venture Club, WRF Capital, Seraph Capital, Benaroya Capital and more.
Coaches, Judges, and Pitch Doctors include:

Connie Bourassa-Shaw, UW CIE
Jack Breese

Media Partners: Lisa M. Brandli, Principal, Moxie Communications LLC

NWEN Prizes

Don't take our word for it:

"I love NWEN -- the First Look Forum was an amazing process -- it really stress-tested our business model and business plan, and forced us to get really crisp, clear and concise on exactly what we are doing and why. It's hard work, and well worth it!"

"We found our lead investor at the First Look Forum which was above and beyond what we expected and really accelerated our progress towards completing our round and launching our company."

"Lots of investor / VCs reaching out and wanting to set up meetings. I think I have 6 or 7 investment groups with meetings set up so far."

"The coaching process offered a time for deep review and having an open mind to excellent criticism from fresh informed minds."

"How NWEN got all those VCs and angels into one room is somewhat of a miracle!"

"I had a wonderful experience and I have had some exciting developments as a direct result of my participation at the First Look Forum."




Find out more from previous First Look Forum events:

Spring 2012
Spring 2011
Fall 2010
Spring 2010
Fall 2009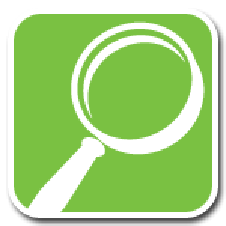 When
16 Oct 2012 3:00pm
to
5:30pm
Location
220 2nd Avenue South, Seattle WA 98104