Event Details
Align Your Growth Strategy and Legal Tools: Build, Buy, License, Partner




Description: There is a straightforward way to think about and plan the growth strategy for your company: Build, Buy, License, and/or Strategically Partner. Execution of each of these growth strategies involves corresponding legal tools, including corporate, finance, commercial, employment, licensing, and intellectual property law. Each business should examine its growth strategy and the alignment of the legal tools it is using to further that strategy.




Speakers include:

Clem Barnes – Employment Law for Startups - Clem has a general litigation background, but for the past 25 years has concentrated on labor and employment law, including employment law compliance, wage and hour compliance, employment discrimination, sexual/racial harassment, and employment contracts (including non-compete agreements).





Candice Carr – Fundraising for Startups - Candice is a corporate and transactional lawyer with experience in matters pertaining to corporate governance, securities regulation and compliance, disclosure practices, public and private equity and debt offerings, venture capital financing and mergers and acquisitions.





Robert Cumbow – I.P. Basics for Business - Bob heads Graham & Dunn's intellectual property practice. His work focuses on trademark, copyright, domain name protection and dispute resolution, advertising, media, publishing, and internet issues.





Russ Weed – Overview of Growth Strategies - Russ is a business lawyer and business developer with broad experience as a law firm transaction attorney, company general counsel, and business development VP. Russ' legal experience includes extensive international work, especially in Asia and Europe; trade regulation; compliance; and litigation management.






Graham & Dunn PC , founded in 1890, is a first-tier, full-service, mid-sized law firm with a dedicated Startup Group. Because of our size (a total of 50 attorneys), each of our startup clients is "a bigger fish in a smaller pond," and all receive partner-level attention from formation to business plan development to financing to definitive deal. As business-focused, experienced lawyers, we provide practical legal and business counsel to innovative companies and entrepreneurs across a broad range of industries. A number of Graham & Dunn attorneys have worked inside of technology and other companies as in-house counsel and executives, providing additional valuable experience and judgment to the client. In all cases, we take a "lean" approach to working with startups, scaling with clients as they grow. Our fee arrangements include fixed fee packages, value-based hourly rates, monthly retainers, payment deferral options, and carefully scoped project work. In addition, Graham & Dunn clients are able to leverage the firm's strong and long-standing network of contacts and resources within the Puget Sound startup and business community. Find out more at grahamdunn.com.




Program:
7:30am: Registration and networking
8:00am: Program begins
12:00pm: Close of program



Cost: $15 general ticket, $5 for students


Free for season pass holders! This event is designed for entrepreneurs, not service providers, and space is limited. Thanks for your understanding.




Thank you to our host!




Cancellation Policy:
Please notify us 24 hrs prior to the start of the event if you are unable to attend. Day-of cancellations cannot be processed. Please contact Caitlin Goetze (cgoetze@nwen.org)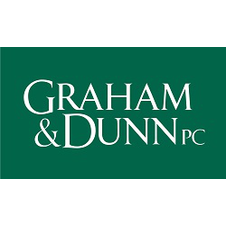 When
16 Aug 2012 7:30am
to
12:00pm
Location
2801 Alaskan Way #300, Seattle, WA 98121, USA