Event Details
Speaker: Ken Kamada, Investor and CFO for Zaarly
Let's begin the year on the right note - with a saxophone playing CFO and his culinary pals. Huh? That's right, Ken Kamada, CFO of Zaarly, the online buyer-powered marketplace where you can tell the local community exactly what you want, how fast you want it, and how much you'll pay for it, is coming to see you. He's bringing some friends with him. Why? Because you need to hear what's going on at Zaarly.

His friends are chefs and actual Zaarly users peddling their delicious wares. They're going to tell us what using Zaarly is like for entrepreneurs like them...what's working, and what's not. They're also the ones making breakfast! Then Ken is going to reveal the brand new Zaarly Local Marketplace. Seattle has one! He'll explain some of the lessons Zaarly has learned over the last couple of years and what led to the creation of local market places.

So come out to get the best food we've ever served you at breakfast (and perhaps ever will) - and get a jolt of Zaarly in the process. It's a cool story and is going to be a fun morning. See you there!

---
Zaarly exists, as a company, to enable people everywhere to make money doing what they love! Zaarly is the community marketplace where you buy from amazing local people. With Zaarly, you can discover amazing—from in office yoga to a cleaning expert for the holidays, a homemade birthday cake, or even rental of a skeeball machine for an office party. Zaarly has a community of hundreds of talented, trustworthy entrepreneurs' all making money doing with they love. Read more about Zaarly and Ken Kamada
---
Featured at Breakfast... A handful of Zaarly entrepreneurs will each share their startup story, and how Zaarly is now helping them grow.

---
Cost: $15 general ticket, $5 student ticket.
FREE for Hub Members!
Walk-ups are welcome at many events and pricing remains the same at the door.




Directions & Parking: http://thehubseattle.com/location/


Cancellation Policy: Please notify us 24 hours prior to the start of the event if you are unable to attend to discuss a refund. Day-of cancellations cannot be processed.
Contact Caitlin Goetze (cgoetze@nwen.org).

---
About NWEN Breakfast Buzz Events:
Kick-start your Friday with our monthly Breakfast Buzz! Wake up and smell the coffee: caffeinated conversation and continental nosh lead into to interactive panels, inspiring keynotes, and as always, audience Q&A.
Thank you to our Breakfast Buzz Sponsors: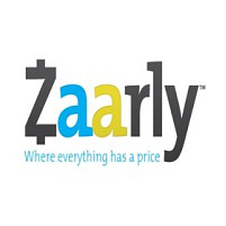 When
11 Jan 2013
7:45am - 9:30am
Location
The HUB Seattle, 220 - 2nd Avenue South, Seattle, WA 98104