Event Details
A major discussion abounds about our great state of Washington and how it is an enviable place for entrepreneurs to bring life to their startups. Major industries, from manufacturing, to logging, and of course technology abound. We have a well-established ecosystem of support ranging from research universities, accelerators, to angel associations and Venture Capital groups. NWEN has helped launch and grow startups for decades. And now a new and controversial form of business exists. State residents have voted to legalize the use of marijuana for social use.

Legalizing the consumption of marijuana ushers in a new paradigm of business. A black market trade has existed for years. So we and the surrounding states are quite interested in what will happen now that legitimate businesses can legally engage in this industry. Challenges abound in this area: Federal and State legal issues, HR difficulties, finding professional service partners, stereotypes, etc.
Moderated by Brendan Kennedy
Panel includes: Bill Brouillet and Tripp Keber

Our distinguished panel will discuss and share the challenges and opportunities they are currently facing as they attempt to go to market in this unique industry.
---
Moderator:
Brendan Kennedy -
Brendan will focus his portion of the conversation on investing in the cannabis industry: lessons learned since 2010, thoughts on I-502 in Washington, and the inevitable legalization of cannabis nationwide. He has met with over 500 professionals in the cannabis industry. He has seen investor pitches from over 200 cannabis companies. He has also been in dispensaries and cannabis grows both across the country and internationally.
Panelists:
Bill Brouillet -
CEO at Diego Pellicer. Diego Pellicer (Pronounced "Payee-Sayr") is the first retail brand in the United States focused exclusively on legal, premium marijuana for pleasure and creative pursuits. It is important for us to emphasize that everything we do, is and always will be, completely legal. While the federal government has not yet weighed in officially on how it will respond to Washington State's Initiative 502, we are committed to building our business under the assumption that the federal government will permit us to operate in the states of Washington and Colorado, and eventually other states, as they adopt their own specific initiatives.
Tripp Keber -
As President and CEO of Red Dice Holdings, LLC Mr. Keber is responsible for the overall strategy, assignment and licensing of all branding, intellectual property, formulations and research & development associated with the Dixie Elixirs & Edibles brand. This includes expansion efforts in establishing medical marijuana manufacturing and distribution facilities in multiple states including Arizona, California, Colorado, Massachusetts, Michigan, Oregon and Washington as well as others.
---
Cost: $15 general ticket, $5 student ticket
FREE to Hub Seattle Members
Walk-ups are welcome at many events and pricing remains the same at the door.




Cancellation Policy: Please notify us 24 hours prior to the start of the event if you are unable to attend to discuss a refund. Day-of cancellations cannot be processed.

Contact Caitlin Goetze (cgoetze@nwen.org).

---
About NWEN Breakfast Buzz Events:
Kick-start your Friday with our monthly Breakfast Buzz! Wake up and smell the coffee: caffeinated conversation and continental nosh lead into to interactive panels, inspiring keynotes, and as always, audience Q&A.
Thank you to our Breakfast Buzz Sponsors: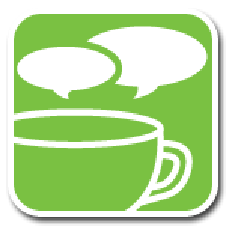 When
08 Mar 2013
7:45am - 10:00am
Location
The HUB Seattle, 220 - 2nd Avenue South, Seattle, WA 98104