Event Details
Key resources presented at Mentor Monday.
- Markets: http://goo.gl/b7R3K
- Benchmark Data: http://goo.gl/b7R3K
- Product Pricing: http://goo.gl/ohKWZ
- Unrealistic Growth: http://goo.gl/NVOgh
- Spreadsheet Template: http://goo.gl/SWNhb




---
So you have an idea for a startup? What next? Time to discuss it with someone, and get some feedback. Let us introduce you to Mentor Mondays - A collaboration between NWEN and Founder Institute, and always on the second Monday of every month at the Hub Seattle.



February Mentors are Chris Dishman and Dave Parker



Avoid the Epic Fail Fundraising mistakes and learn how to prepare a venture-ready financial model. Join us to talk about:
- knowing your key metrics for financial modeling
- importance building a model for cash flow
- comparing your company data to industry benchmarks
- how to present your model

About Chris Dishman – Chris is the President and Founder of Denali Financial Consulting. A former CFO in Venture Capital, audit with E&Y and PWC, and CFO and Controller roles with over 10 VC-backed technology companies, his firm provides interim CFO services to startup and growth companies.

About Dave Parker – Dave is an entrepreneur and Director of the Founder Institute Seattle. After selling his first company, he joined a venture capital firm in Silicon Valley where the team made 14 investments in 18 months. He's a professional Board Member and has been on the sell side of 8 deals.
---
What more mentor time?..If you want to snag ten solid minutes of our mentor's time it's up to you. Tweet #mentormonday @NWEN_Org with a one-tweet pitch for your company. The top three tweeting startups get one-on-one sessions with the mentor.



***EXTRA PRIZE***


The FIRST 10 tweeting startups will receive a one-day "get our of your house FREE" prize. Come spend a day at HUB Seattle on us and see what it's like to surround yourself with other creative and hard working entrepreneurs like you!
---
What are the topics?
Topics will vary from month to month. Some will be timely - current activities. Some timeless. Want to submit a question, mentor or idea? Send it to @DaveParkerSEA.

Who should attend?
- Anyone who has an idea for an early-stage company.
- Anyone that is interested starting or joining a new startup.
- Anyone interested in learning about the Seattle Startup Ecosystem.

Who are the Mentors?
NWEN & Seattle's Founder Institute, have teamed up to bring you major Founders & CEOs that support the startup community and ecosystem in Seattle. Our mentors will share their years of experience and scar tissue - borrow theirs instead of getting your own!

Agenda
Founder Talks
12:00 - 12:30 - Conversation & One-minute startup pitches
12:15 - 12:45 - Mentor Topic
12:30 - 12:45 - Q&A
1:00 - 1:30 - Mentor 1:1 Meetings
Back to Work!
Directions & Parking: http://thehubseattle.com/location/

---
Thank you to our program sponsor!

---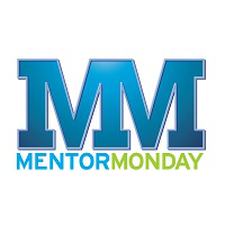 When
11 Feb 2013
12:00pm - 1:00pm
Location
220 2nd Avenue South, Seattle, WA 98104, USA