Event Details
Are you a mobile worker – someone that is frequently traveling between meetings in a car, train, plane, working in various coffee shops or constantly checking multiple devices?
It can be hectic working and staying connected on-the-go! Join productivity consultant, Elizabeth Bowman of Innovatively Organized, as she provides tips and tricks for remaining efficient when you are working from places other than a static office.
In this session, you will learn:
- How to make the most of your time between appointments
- Our favorite tools for staying productive on-the-go

---
Speaker: Elizabeth Bowman, President of Innovatively Organized
Elizabeth Bowman is the President of Innovatively Organized, which she founded in 2007, with a goal to work with busy executives and professionals to implement innovative solutions to solve their daily organizational challenges. Through workflow assessments, process improvement, productivity tools and apps, she helps overwhelmed teams, business owners, executives and individuals find more time in their day. Elizabeth has been as guest on radio shows, made television appearances on NBC King 5 and Fox Q13 Seattle news programs and featured as growing business in the Puget Sound Business Journal and Young Female Entrepreneurs. Elizabeth delivers many seminars, presentations, and writes a blog on a variety of workplace organizing and productivity-related topics, including email organization and time management. Elizabeth has a degree in Industrial and Systems Engineering from Virginia Tech and is the current president of the Seattle Chapter of the National Association of Professional Organizers.

---
Cost: $15 general ticket, $5 for students
FREE to Hub Seattle members and Season Pass holders.
Session Size: 10 - 15 people + one instructor. Materials provided.

Location: The Hub Seattle I 220 - 2nd Avenue South, Seattle, WA 98104
Room: Board Room on the 1st floor
Directions & Parking: http://thehubseattle.com/location/



---
More from NWEN... Learn more about our "Startup Know-How" sessions on our Curriculum Program Page. We run 2 - 4 sessions per month. You'll be able to cover our list of topics in roughly 3 months. Hub members..this is FREE to you. Enter your code and come on down!

---
Cancellation Policy: If you need to cancel your registration, please cancel at least 24hrs in advance to receive a refund. Day-of cancellations can not be processed. Contact Caitlin Goetze (cgoetze@nwen.org).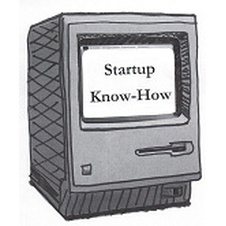 When
26 Feb 2013
5:30pm - 7:30pm
Location
The HUB Seattle, 220 - 2nd Avenue South, Seattle, WA 98104