Event Details
If founders are visionaries, and successful entrepreneurs are execution experts, what happens between vision and execution? All wisdom says stick to a standard 10-slide presentation when pitching your start-up to investors. This session will provide evidence that there's a slide that gets ignored and is the one that truly differentiates very similar ideas - Your Vision!

From a vision, comes the mission (more than a tagline); it is the unifying force that motivates your team and partners to succeed. From recruiting and retaining team members to crafting meaningful partnerships, it's hard to get alignment unless you're clear on your purpose. When you're consumed with day-to-day operations, it's easy to lose sight of that "north star."

Learn the building blocks of leading a solid enterprise from a pro: Bobby Bakshi, Chief Inspiration Officer and Founder of Resonant Insights. Bobby will share case studies and walk you through the simple steps to creating a roadmap, starting with values, vision and mission. Come prepared to participate in this experiential workshop, ready with your stories and experiences. Bobby will cover:
The basics: define the building blocks of a purpose-driven enterprise and why it is a key to success.
The work: participate in interactive exercises to get clear about your personal and enterprises values, vision, and mission.
The action: start on an action plan to connect your activities with the work you do in the workshop.
---
Speaker: Bobby Bakshi, Chief Inspiration Officer and Founder,
Resonant Insights
Bobby created Resonant Insights to celebrate his passion: human potential. He is excited to be living his mission fully: I empower a world of compassion, courage and abundance by inspiring people to be their best. After a decade of experiencing many learning methods, Bobby is excited to share his contribution to the world.

The results he's created, mostly for Fortune 100 companies, include: leading branding and marketing research strategy; creating empowered global teams, particularly between the U.S. and India; and crafting strategies for trusted advisers as ambassadors of many brands. Bobby is an author, speaker and consultant.

What gets Bobby most excited is the amazing opportunity to shape a new way of doing business, that starts with people and ends with people. As stated by Bobby, we live in amazing times of opportunity. If you are keen to dive in and see what's possible, let's talk!
---
Cost: $15 general ticket, $5 for students
FREE to Hub Seattle members and Season Pass holders.
Session Size: 10 - 15 people + one instructor. Materials provided.

Location: The Hub Seattle I 220 - 2nd Avenue South, Seattle, WA 98104
Room: The Triangle on the Second Floor
Directions & Parking: http://thehubseattle.com/location/


---
More from NWEN... Learn more about our "Startup Know-How" sessions on our Curriculum Program Page. We run 2 - 4 sessions per month. You'll be able to cover our list of topics in roughly 3 months. Hub members..this is FREE to you. Enter your code and come on down!

---
Cancellation Policy: If you need to cancel your registration, please cancel at least 24hrs in advance to receive a refund. Day-of cancellations can not be processed. Contact Caitlin Goetze (cgoetze@nwen.org).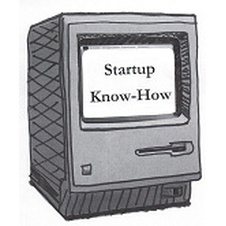 When
12 Mar 2013
5:30pm - 7:30pm
Location
The HUB Seattle, 220 - 2nd Avenue South, Seattle, WA 98104