Event Details
Whether you are a few months from launching a startup, or two years deep into your business, building a tribe of engaged customers, connections and advocates serves your business goals in powerful, measurable ways.

At this session, we'll focus specifically how you can build your tribe on twitter. We'll cover:

- How to match your social activities with your actual business goals
- How to find the right people for you to follow
- Hyper-growth tactics for when you need to build audience FAST
- My (remarkably easy) secret sauce formula for building engagement and bringing home conversions
- How exactly I built a following of over 10,000 tightly targeted folks for my startup before we even launched a beta

This will be a fast-paced workshop. Come prepared with pen or laptop and a general idea of your three business goals for the next quarter.

---
Speaker: Kelsye Nelson, CEO and Co-Founder of Writer.ly
Kelsye is CEO and co-founder of Writer.ly. Previously, she served at Vice President of Growth and Outreach at Brown Paper Tickets, lead marketing efforts at Hedgebrook, TransACT and Headsprout. She served as a board member of the American Marketing Association, Editor-in-chief of ToteMs, a MENSA newspaper, and as teacher at Kwansei Gakuin University in Japan. Highly proficient in building online tribes, over 30k people follow @Kelsye.

www.twitter.com/Kelsye
https://www.Writer.ly
www.twitter.com/writerlytweets
www.facebook.com/writer.ly
---
Cost: $15 general ticket, $5 for students
FREE to Hub Seattle members and Season Pass holders.
Session Size: 10 - 15 people one instructor. Materials provided.

Location: The Hub Seattle I 220 - 2nd Avenue South, Seattle, WA 98104
Room: 2nd Floor Triangle
Directions & Parking: http://thehubseattle.com/location/


---
More from NWEN... Learn more about our "Startup Know-How" sessions on our Curriculum Program Page. We run 2 - 4 sessions per month. You'll be able to cover our list of topics in roughly 3 months. Hub members..this is FREE to you. Enter your code and come on down!

---
Cancellation Policy: If you need to cancel your registration, please cancel at least 24hrs in advance to receive a refund. Day-of cancellations can not be processed. Contact Caitlin Goetze (cgoetze@nwen.org).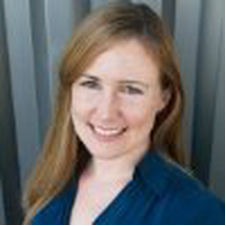 When
23 Apr 2013
5:30pm - 7:30pm
Location
The HUB Seattle, 220 - 2nd Avenue South, Seattle, WA 98104