Event Details
Mobile computing has transformed how we live our daily lives. But what are the emerging opportunities and strategies for innovators as this diverse sector really ramps up? How will the next five years play out as devices and applications are seamlessly integrated into everything we do—whether at home, work, or play?


Join us for this half-day forum of interactive talks and chats that will showcase top investors, entrepreneurs, and executives tackling the next big ideas in mobile computing—from big data and commerce to messaging, media, apps, and beyond.
Confirmed Speakers:
Adam Cheyer, Co-inventor of Siri
Chris DeVore, General Partner, Founder's Co-op
Boris Wertz, Founding Partner, Version One Ventures
Doug Aley, Vice President, Zulily
Mary Jesse, Founder & CEO, Ivycorp
Scott Kveton, Co-founder & CEO, Urban Airship
John Lauer, Founder & CEO, Zipwhip
Josh Marti, Co-founder & CEO, Point Inside
Alex Samano, General Manager, Bobsled by T-Mobile
David Shim, Founder & CEO, Placed
Maria Zhang, Founder & CEO, Alike
Twitter:
@Xconomy
#xcMMNW
Schedule:
Registration & Networking: 1:00 - 2:00 pm
Program: 2:00 - 5:30 pm
Networking reception: 5:30 - 6:30 pm
Ticket Information: Use Code NWEN for 66% off the regular ticket price!
Early Bird (ends Nov. 7): $95
Regular Registration: $175
At the Door: $200

Startup Special: $75
For employees of startups less than 3 years old with fewer than 20 employees.

Student Registration: $25
Limited number available. Valid student ID must be shown at registration desk.
Tickets are transferable but not refundable.
To inquire about press registration, email events@xconomy.com.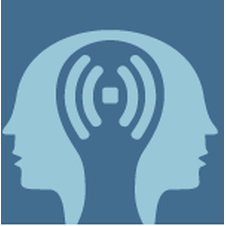 When
12 Dec 2012
6:00pm - 7:00pm
Location
1119 8th Ave, Seattle, WA 98101, USA